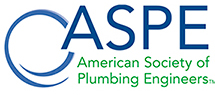 About the Revit Workshops
We are excited that you're interested in our Revit MEP workshops this year. All workshops are held remotely. Just announced! Two families creation workshops, plus a three-day fundamentals workshop. Read below to learn more.
Family Creation for MEP Workshops
SOLD OUT
Building Information Modeling (BIM) is an approach to the entire building life cycle. Autodesk Revit for Architecture is a powerful BIM program that supports the ability to coordinate, update, and share design data with team members throughout the design construction and management phases of a building's life. Families are the backbone of Autodesk Revit. They are the elements you add as you model a building and its services, as well as the tools you use as you are annotating views.
The objective of the Autodesk Revit Family Creation for MEP training course is to enable users who have worked with the software to expand their knowledge in creating custom system, in-place, and component families.
This Autodesk Revit training course contains practices that are specific to MEP discipline.
Topics Covered
Set up a component family file with a parametric framework.
Create family geometry.
Create family types.
Modify the visibility of components and incorporate additional family items such as controls, and add nested components.
Create specific families, including in-place families, profiles, annotations, and parameters.
This training course also contains architectural discipline-specific practices for families, including: pipe fittings, light fixture and data device.
Prerequisites
Students should be comfortable with the fundamentals of the Autodesk Revit software, as found in the Autodesk Revit Fundamentals training courses. Knowledge of basic techniques is assumed, such as creating standard element, copying and moving elements, and creating and working with views, etc. Information on Collaboration Tools, Conceptual Design, and Site and Structural Design are covered in additional training courses. This is not an introductory course. Students must be familiar and have been working with Revit to be beyond the basics.
----- Learning objectives:
Custom System Families
▪ Creating MEP System Families
Component Family Concepts
▪ Creating Component Families
▪ Creating the Parametric Framework
▪ Creating Family Elements
▪ Creating Family Types
Advanced Family Techniques
▪ Additional Tools for Families
▪ Visibility Display Settings
Additional Family Types
▪ Creating 2D Families
▪ Creating Line-based Families
▪ Creating In-Place Families
▪ Working with Shared Parameters
Creating MEP Specific Families
▪ Upgrade an Architectural Plumbing Fixture to MEP
▪ Upgrade an Architectural Lighting Fixture to MEP
▪ Create a Data Device with Annotation Parameters
▪ Create a Pipe Fitting Flange (Advanced)
Students will be sent a link to sign in to a computer which has the Revit software installed and ready for use.
Miscellaneous
Class is limited to 8 students.
Learning Assessment method(s): In-course, hands-on problem solving examples / hands-on computer software training
Students will participate virtually in the workshop via WebEx software. Students are NOT REQUIRED to have the Revit software installed on their computer. The students will use WebEx software to remote into a computer which will have the Revit software and all associated files pre-loaded on to the computer.
Credits: 6.5 PDH or 0.65 CEUs will be awarded for this workshop
There will be a break midday for ~60 minutes
Costs/Refunds/Cancellations: Please see our website for this information at: https://education.aspe.org/mor...
Questions? Email education@aspe.org or call at 224-217-9016
Families Creation Classes
There are no products which match your search criteria.
Fundamentals Three-Day Workshop
This Autodesk Revit Fundamentals for Plumbing and Piping Systems workshop has been designed to teach the concepts and principles of creating 3D parametric models of Plumbing and Piping systems from engineering design through construction documentation to take full advantage of Building Information Modeling. Read more and register here. This three-day virtual workshops runs from August 4 - 6 from 8 am - 4 pm EDT daily.
There are no products which match your search criteria.
2020 Intermediate Revit MEP Workshops
Update July 14, 2020: All workshops but one are now sold out. Details will be sent soon with future dates if possible.
Due to travel and group restrictions from COVID-19 the 2020 Revit workshops are now being held remotely on the dates listed below. Attendees are provided with 7 hours of Revit trainings from the comfort of your home. The workshops will begin at 8 am and conclude around 4 pm (time zones based on the schedule below). Students will be sent a link to sign in to a computer which has the Revit software installed and ready for use.
May 8: 8 am - 4 pm EDT -

SOLD OUT

May 15: 8 am - 4 pm CDT -

SOLD OUT

June 19: 8 am - 4 pm PDT -

SOLD OUT

June 26: 8 am - 4 pm EDT -

SOLD OUT

July 10: 8 am - 4 pm EDT -

SOLD OUT

July 17: 8 am - 4 pm CDT -

SOLD OUT

July 31: 8 am - 4 pm PDT - SOLD OUT
Contact education@aspe.org with any questions. If you need to register for an account as a nonmember or new member visit https://www.aspe.org/requestaccount/ to begin.

This full-day virtual training* is designed for mechanical / plumbing designers to help you get your Revit 2020 projects to the next level. If you want to know how to get the project started and understand how to maximize your workflow, this is the class for you. We will discuss how to get started properly to optimize your project workflow.
The fees for these workshops are:
- Members: $250
- Nonmembers: $475
Revised May 7, 2020:
Training Prerequisites
Basic knowledge of and experience using Revit MEP software to complete the following tasks:
Create a NEW project from an EXISTING Template
Ability to place plumbing fixtures and equipment in a Revit model
Have created and modeled a basic Pipe System in Revit MEP
Experience populating data in a schedule view
Project Overview and Setup
Working with Revit Links




Copy/Monitor Grids and Levels

Controlling Visibility Graphics of Linked Models

Create Details
Insert Views from File
Creating Filters




Piping and Equipment related

Defining custom Pipe Systems
Setting up custom Pipe Types
Plumbing
Create custom fixture/pipe tag
Enhance 2D Family appearance
Setup a custom Plumbing Fixture Schedule
Sloped piping review/best practices
Creating plumbing isometrics
IMAGINiT instructors provide instruction for this one-day training where they use their experience to help clients design, implement, and customize effective building information modeling (BIM) solutions to meet their business objectives. All IMAGINiT instructors are thoroughly vetted and trained on Revit software and provide support to IMAGINiT customers throughout the world.
Miscellaneous and FAQs
*ASPE will notify you if the class will be held or not. There is a minimum amount of students required for the classes to be held. Check the specific workshop product page for the date for which the decision will be made to host the class or not. Reserve your spot for the workshop if you wish to secure your seat. 0.65 CEUs are awarded for each class.
• Classes are limited to 8 students per class.
• Class will not be recorded for future viewing.
• There will be a break midday for ~30-45 minutes, as well as sporadic breaks throughout the day.
• Registration is not available for partial class participation.
• Only the person registered for the class is permitted to participate.
• Questions? Email education@aspe.org or call 224-217-9016.
Classes
There are no products which match your search criteria.
| Access Date | Quiz Result | Score | Actions |
| --- | --- | --- | --- |