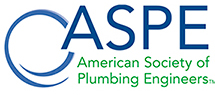 Revit Fundamentals for Plumbing and Piping Systems Virtual Workshop
Revit Fundamentals for Plumbing and Piping Systems
August 4 - 6, 2020 - 8 am - 4 pm EDT
This Autodesk Revit Fundamentals for Plumbing and Piping Systems workshop has been designed to teach the concepts and principles of creating 3D parametric models of Plumbing and Piping systems from engineering design through construction documentation to take full advantage of Building Information Modeling.
This course is intended to introduce users to the software's user interface and the basic Plumbing and Piping tools that make the Autodesk Revit software a powerful and flexible engineering modeling tool. The course will also familiarize users with the tools required to create, document, and print the parametric model. The examples and practices are designed to take the users through the basics of a Plumbing project from creating spaces, Plumbing networks to populating construction documents.


The Autodesk Revit Fundamentals for Plumbing and Piping Systems training course contains practices that are specific to the plumbing discipline.


Students in the Autodesk Revit training course will learn the process of:
Navigating within different views, drawing, and utilizing the modification tools.
Inserting and connecting Plumbing components and using the System Browser.
Linking Revit files and Linking/Importing CAD files
Creating spaces
Producing plumbing networks with plumbing fixtures and pipes
Generating plumbing systems with automatic piping layouts
Testing piping systems
Populating and annotating construction documents
Creating and annotating construction documents.
Adding tags and forming schedules.
Detailing
Prerequisites for the Autodesk Revit training course:
This course introduces the fundamental skills you need to learn the Autodesk Revit software for Plumbing and Piping Systems. It is highly recommended that you have experience and knowledge in Plumbing engineering and its terminology.p
Students will be sent a link to sign in to a computer which has the Revit software installed and ready for use.

Contact education@aspe.org with any questions. If you need to register for an account as a nonmember or new member visit https://www.aspe.org/requestaccount/ to begin.
Instructors vary IMAGINiT instructors provide instruction for this one-day training where they use their experience to help clients design, implement, and customize effective building information modeling (BIM) solutions to meet their business objectives. All IMAGINiT instructors are thoroughly vetted and trained on Revit software and provide support to IMAGINiT customers throughout the world.
Miscellaneous

The workshop is three days long. Partial registration is not available.
Class is limited to 8 students.
Learning Assessment method(s): In-course, hands-on problem solving examples / hands-on computer software training
Students will participate virtually in the workshop via WebEx software. Students are NOT REQUIRED to have the Revit software installed on their computer. The students will use WebEx software to remote into a computer which will have the Revit software and all associated files pre-loaded on to the computer.
Credits: 20.0 PDHs or 2.0 CEUs (20 contact hours) will be awarded for this three-day workshop
There will be a break each midday for ~60 minutes
Costs/Refunds/Cancellations: Please see our website for this information at: https://education.aspe.org/mor...
Questions? Email education@aspe.org or call at 224-217-9016
Day of logistics in Eastern Daylight Time:
You will be provided with a day-of contact in case of issues, you will receive this via email
The proposed schedule is:

8:00-10:00 am: Class
10:00-10:15 am: 15-min break
10:15 am -12:00 pm: Class
12:00-1:00 pm: lunch break
1:00-2:30 pm: Class
2:30-2:45 pm: 15-min. break
2:45-4:00 pm: Class

It is recommended that you join the audio via headset so the instructor and other attendees can hear you
You will not need a webcam
You will participate in the workshop as a combination of lecture and working through a virtual computer station pre-loaded with Revit
You'll be required to complete a brief quiz after the program is over to receive your 2.0 CEUs (20 contact hours)
The software used to deliver LIVE Online training has minimal hardware / software requirements. The reliability and speed of your internet connection is the most critical requirement. We recommend that you have, at minimum, a DSL connection providing greater than 56kbs of sustained throughput to eliminate drag issues caused by a slow internet connection. If your internet connection is shared with other users or if you are running additional applications over the connection (VOIP phone, VPN, etc.) a higher speed connection may be required. We recommend you test your system configuration and internet connection prior to the class starting. Our software vendor provides a system test at the following URL: http://www.webex.com/lp/stest/index.php?t=ppuUS.
Key:

Complete

Next

Failed

Available

Locked
Revit Workshop - August 4 at 8 am EDT
08/04/2020 at 7:00 AM (CDT) | 420 minutes
08/04/2020 at 7:00 AM (CDT) | 420 minutes
You will participate in the training via WebEx. ***Please use a headset for the best audio quality.***
Revit Workshop - August 5 at 8 am EDT
08/05/2020 at 7:00 AM (CDT) | 420 minutes
08/05/2020 at 7:00 AM (CDT) | 420 minutes
You will participate in the training via WebEx. ***Please use a headset for the best audio quality.***
Revit Workshop - August 6 at 8 am EDT
08/06/2020 at 7:00 AM (CDT) | 420 minutes
08/06/2020 at 7:00 AM (CDT) | 420 minutes
You will participate in the training via WebEx. ***Please use a headset for the best audio quality.***
5 Questions | 3 attempts | 4/5 points to pass
5 Questions | 3 attempts | 4/5 points to pass
1.95 CEUs credits | Certificate available
1.95 CEUs credits | Certificate available
| Access Date | Quiz Result | Score | Actions |
| --- | --- | --- | --- |