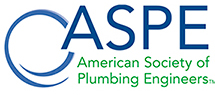 Chapter Meetings and Webinars Reminders
All Society-hosted webinars and local chapter meetings hosted via ASPE Education will be launched via ASPE Education. This property tracks meeting attendance and awards attendees CEUs if applicable.
As a reminder, do not use Internet Explorer to access aspe.org but instead please use Google Chrome or Mozilla Firefox.
To access the ASPE event, please use the link provided you to or from the calendar invite and not any other Zoom or meeting link. On each product / chapter meeting / webinar page you will look in the Contents tab for the online program and subsequent program evaluation to earn CEUs (if applicable).
More Information and Help
Is this your first time on ASPE Education? To get started follow these steps to activate your ASPE Education account.

ASPE Members:
Top right of this page, click Sign In
Your username is your primary email address on file. Your default password is your chapter code and your ASPE membership number. Example: ML55555 (case sensitive)
If you've forgotten your password click this Lost Password link and include your primary email address and instructions will be sent toy. You may need to check spam to retrieve this email.
If you're a nonmember please visit this link to request an account on aspe.org found on the Login page and follow the prompts. It can take 1-3 business days for an account to be generated for you. Once your account has been created and you've reset your password you can then register for courses or events on education.aspe.org.
Refund Policy
Refunds will be issued in the original form of payment. Refunds can take up to 5 business days to process.

If you have any questions please let us know via email at education@aspe.org or 224-217-9016.
All course materials, program evaluations, and applicable data are kept on file at ASPE for a minimum of 6 years.
Refunds for Webinars
>30 days prior to the event: 100% refund
10-29 days prior to the event: 75% refund
2-9 days prior to the event: 50% refund
<2 days prior to the event: no refund
Refunds for Workshops
>45 days prior to the event: 100% refund
15-44 days prior to the event: 75% refund
4-14 days prior to the event: 50% refund
<3 days prior to the event: no refund
If you have any questions please let us know by emailing us at education@aspe.org
| Access Date | Quiz Result | Score | Actions |
| --- | --- | --- | --- |