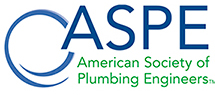 Is this your first time on ASPE Education? To get started follow these steps to activate your ASPE Education account.

ASPE Members:
Top right of this page, click Sign In
If you have not activated your ASPE Connect account, select 'Accessing your account for the first time?' or this link here.

The email address you'll provide is the primary email address on file with ASPE. You can confirm this by logging in to aspe.org and visiting My Account. At this moment your aspe.org and connect.aspe.org passwords are not the same; however, later this year you'll have one username and password for aspe.org, connect.aspe.org, and also education.aspe.org.
Look for the email to reset your password and continue following the prompts. You may have to check your spam or junk folder to find this email.
After successfully resetting your password and activating your account, you're welcome to browse and register for upcoming or on-demand webinars, workshops, and our monthly Read, Learn, Earn articles.

If you have activated your ASPE Connect account, login with your username and password and select ASPE Education on the top menu bar.
If you have any questions please let us know by emailing us at education@aspe.org