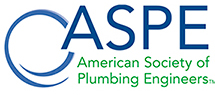 The Whole Story and Beyond: Planning, Design, Construction and Operations Considerations for Creating the McCormick Place Alternative Care Facility, and its Lasting Legacy on Emergency Response in the United States
Register

Non-member - $95
Member - $70
Member Officer - $70
Many convention centers and arenas across the country are being called to the mission of becoming temporary healthcare facilities to alleviate the strain on local hospitals dealing with COVID-19 patients. Chicago's McCormick Place is the only facility prepped to serve acute care COVID-19 patients on a mass scale. McCormick Place ACF was conceived to alleviate the shortfall of beds for COVID-19 patients and specifically ICU bed capacity in healthcare facilities in the Chicagoland area. The facility serves as a satellite patient ward supported by nearby full-service hospitals that provide the logistics, materials, and waste management support, nutrition care, etc. The unprecedented facility has the capacity to treat up to 3,000 low- to moderate-acuity patients across three of the convention center's halls.


Within 25 days from project award to project completion, the team converted approximately 1.5M square feet of convention space into a facility focused on patient care and providing a safe place for COVID-19 patients as they recovered, beating the upward curve of patient volumes in the Chicagoland area.


This two-part session will share a first-hand account of the rapid journey to convert the country's largest convention center into an operating healthcare facility and will discuss lessons learned that can be applied to future deployments of alternate care sites in the case of an emergency – and indeed the legacy of the McCormick Place Alternative Care Facility will be addressed as it has impacted how healthcare systems will be conducting emergency response into the future.
This session will explore the McCormick Place conversion journey and discuss steps the planning, design, and construction community can take to be better prepared for the rapid deployment of future alternate care facilities in case of an emergency.
Session 1: December 1 – 11:00 am – 12:00 pm EDT
Learning Objective 1 – Describe a project structure that embraced the attitude of inclusiveness and problem-solving focus and having impacted trades together at once. This attitude is key for swift problem-solving.
Learning Objective 2 Using the McCormick Place ACF case study, demonstrate how an integrated design team approach collaborated to achieve viable solutions with multiple trade partner input.
Learning Objective 3 – Explore the use of modular design and prefabricated construction, using common materials in uncommon ways and other "tools" in the toolbox to achieve rapid patient enclosures and other techniques to create rapid, responsive environments.
Session 2: December 1 – 2:00 – 3:00 pm EDT
Learning Objective 4 – Apply the lessons learned by employing the design process, construction procedures, and operational structure of this unique project to rapidly provide healthcare facilities beyond the walls of the traditional hospital setting.
Learning Objective 5 – Explore considerations and procedures necessary to create the "instant" hospital by outfitting a facility and training an "ad hoc" healthcare staff to quickly become a functioning team within the allotted timeframe.
Learning Objective 6 – Explore the legacy of the McCormick Place Alternative Care Facility and similar facilities in emergency response in the healthcare industry, a legacy imprinted by changes in the healthcare code in the United States.
Join the two speakers during their two-part session or during two exclusive and limited networking breakouts with them.
Session 1: December 1 – 11:00 am – 12:00 pm EDT
Session 2: December 1 – 2:00 – 3:00 pm EDT

Meet the Speakers and Breakout 1: December 1 – 3:15 – 3:45 pm EDT
Meet the Speakers and Breakout 2: December 1 – 4:00 – 4:30 pm EDT