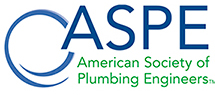 Greetings CPD Credential Holders,
The process for renewing your CPD Recertification has changed since you last recertified. You'll now login to ASPE Education to process your CPD recertification. Please review the following steps to ensure your CPD recertification is processed properly. New for 2020 you'll have to submit any external and third-party CEU certificates prior to April 30 of your cycle's expiration date and have them approved by the Credentialing Committee.

CPD recertification permits CPDs to submit up to 50% from external education providers. A minimum of 50% of your 1.2 CEUs must be from ASPE, an ASPE Chapter, or an ASPE approved CEU provider.

One new thing to make note of is that each webinar, workshop, chapter meeting, etc., is reported in points related to your CPD recertification. Each hour awards 10 points. For example, each Society-hosted webinar and each Read, Learn, Earn awards 10 points. You need a total of 240 points (24 hours / 2.4 CEUs) to fulfill the point requirements.
After logging in to ASPE Education (more info here for help), visit My Education and then Certifications.
There you'll see your earned CPD recertification.
You must enroll in the recertification (click Recertify button in green, then Enroll in blue) and then proceed below.
If you earned 100% of your CEUs through ASPE and they appear on your Transcript (login required) then you can skip the next step.
If you have external credits to submit review these steps:

If you are submitting credits from an ASPE Chapter or approved CEU provider visit this page to submit once all courses you plan to submit for recertification. There you'll submit documentation once for all chapter meetings or approved trainings. As a reminder, a list of approved providers and courses can be found here.
If you are submitting external credits from sources other than an ASPE Chapter or approved CEU provider visit this page to submit up to 1.2 CEUs or 12 hours. There you'll submit documentation once for all courses you're submitting.

Once you're ready, and before your April 30 deadline, proceed to submit payment here by adding this to your cart then complete registration by submitting payment. After submitting payment click

View Product

. It will then prompt you to select

Read Terms

, where you will then sign the

Applicant Affirmation

.
Then return to Certifications.