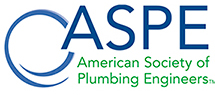 Tepid Water, ANSI Z358.1 Compliance, Safety System Considerations
Recorded On: 10/27/2019
This session will help participants understand ANSI Z358.1 compliance as it refers to tepid water. At the completion of this course, participants will have gained an understanding of the requirements of the ANSI Z358.1 standard, will be able to explain the risks and dangers of non-compliance to the standard, and will be able to compare methods of compliance and develop best practices for selecting a water heating solution based on the application and overall system design.
Chris Anderson is the Eemax Regional Sales Manager, Northeast, with his territory covering 15 states from Maine to South Carolina. He has more than 13 years of training experience in the plumbing industry. Chris has been with Eemax for nearly 20 years and has experience in manufacturing, technical support, and sales. Throughout his career, Chris has worked to provide products that make buildings more efficient. He has worked on notable projects such as the Buffalo Bills stadium, Freedom Tower, and the NYC Department of Environmental Protection Wastewater Treatment Plant facility upgrades. Chris is passionate about finding the right solution for each application and customer needs. He has a vast knowledge of residential and commercial plumbing systems, with a focus on hot water production and delivery. He is a valuable asset to engineers and contractors in the plumbing, mechanical, and electrical markets, where he assists in the creation of plumbing specifications and the implementation of high-performing, efficient, and cost-effective plumbing systems. Chris and his family live in Connecticut.
This session was recorded at the 2019 Tech Symposium in Pittsburgh, PA.
Key:

Complete

Next

Failed

Available

Locked