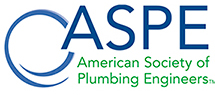 Revit 2020: Family Creation for MEP Virtual Workshop - July 29
Includes a Live Event on 07/29/2020 at 8:00 AM (CDT)
Revit 2020: Family Creation for MEP Virtual Workshop
July 29, 2020 - 8 am - 4 pm CDT
Building Information Modeling (BIM) is an approach to the entire building life cycle. Autodesk Revit for Architecture is a powerful BIM program that supports the ability to coordinate, update, and share design data with team members throughout the design construction and management phases of a building's life. Families are the backbone of Autodesk Revit. They are the elements you add as you model a building and its services, as well as the tools you use as you are annotating views.

The objective of the Autodesk Revit Family Creation for MEP training course is to enable users who have worked with the software to expand their knowledge in creating custom system, in-place, and component families.

This Autodesk Revit training course contains practices that are specific to MEP discipline.


Topics Covered
Set up a component family file with a parametric framework.
Create family geometry.
Create family types.
Modify the visibility of components and incorporate additional family items such as controls, and add nested components.
Create specific families, including in-place families, profiles, annotations, and parameters.
This training course also contains architectural discipline-specific practices for families, including: pipe fittings, light fixture and data device.
Prerequisites
Students should be comfortable with the fundamentals of the Autodesk Revit software, as found in the Autodesk Revit Fundamentals training courses. Knowledge of basic techniques is assumed, such as creating standard element, copying and moving elements, and creating and working with views, etc. Information on Collaboration Tools, Conceptual Design, and Site and Structural Design are covered in additional training courses. This is not an introductory course. Students must be familiar and have been working with Revit to be beyond the basics.

-----
Learning objectives:
Custom System Families
▪ Creating MEP System Families
Component Family Concepts
▪ Creating Component Families
▪ Creating the Parametric Framework
▪ Creating Family Elements
▪ Creating Family Types

Advanced Family Techniques
▪ Additional Tools for Families
▪ Visibility Display Settings


Additional Family Types
▪ Creating 2D Families
▪ Creating Line-based Families
▪ Creating In-Place Families
▪ Working with Shared Parameters


Creating MEP Specific Families
▪ Upgrade an Architectural Plumbing Fixture to MEP
▪ Upgrade an Architectural Lighting Fixture to MEP
▪ Create a Data Device with Annotation Parameters
▪ Create a Pipe Fitting Flange (Advanced)
Students will be sent a link to sign in to a computer which has the Revit software installed and ready for use.

Contact education@aspe.org with any questions. If you need to register for an account as a nonmember or new member visit https://www.aspe.org/requestaccount/ to begin.
Instructors vary IMAGINiT instructors provide instruction for this one-day training where they use their experience to help clients design, implement, and customize effective building information modeling (BIM) solutions to meet their business objectives. All IMAGINiT instructors are thoroughly vetted and trained on Revit software and provide support to IMAGINiT customers throughout the world.
Miscellaneous

Click here for full information and other general FAQs about the event (fees, confirmations).
Class is limited to 8 students.
Learning Assessment method(s): In-course, hands-on problem solving examples / hands-on computer software training
Students will participate virtually in the workshop via WebEx software. Students are NOT REQUIRED to have the Revit software installed on their computer. The students will use WebEx software to remote into a computer which will have the Revit software and all associated files pre-loaded on to the computer.
Credits: 6.5 PDH or 0.65 CEUs will be awarded for this workshop
There will be a break midday for ~60 minutes
Costs/Refunds/Cancellations: Please see our website for this information at: https://education.aspe.org/mor...
Questions? Email education@aspe.org or call at 224-217-9016
Day of logistics in Eastern Daylight Time:
You will be provided with a day-of contact in case of issues, you will receive this via email
The proposed schedule is:

8:00-10:00 am: Class
10:00-10:15 am: 15-min break
10:15 am -12:00 pm: Class
12:00-1:00 pm: lunch break
1:00-2:30 pm: Class
2:30-2:45 pm: 15-min. break
2:45-4:00 pm: Class

It is recommended that you join the audio via headset so the instructor and other attendees can hear you
You will not need a webcam
You will participate in the workshop as a combination of lecture and working through a virtual computer station pre-loaded with Revit
You'll be required to complete a brief quiz after the program is over to receive your 0.65 CEUs
The software used to deliver LIVE Online training has minimal hardware / software requirements. The reliability and speed of your internet connection is the most critical requirement. We recommend that you have, at minimum, a DSL connection providing greater than 56kbs of sustained throughput to eliminate drag issues caused by a slow internet connection. If your internet connection is shared with other users or if you are running additional applications over the connection (VOIP phone, VPN, etc.) a higher speed connection may be required. We recommend you test your system configuration and internet connection prior to the class starting. Our software vendor provides a system test at the following URL: http://www.webex.com/lp/stest/index.php?t=ppuUS.
Key:

Complete

Next

Failed

Available

Locked