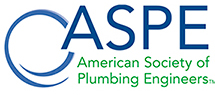 In-building Blackwater Reclamation and Thermal Energy Recovery in Manhattan - 421
Register

Member - Free!
Member Officer - Free!
A full-service platform was used to improve existing infrastructure systems to scale up and recover energy from existing onsite water reuse systems. Two case studies will be presented to demonstrate how the platform was deployed, which created positive impacts on water-energy utilization and the triple bottom line for stakeholders.
The Helena, located at West 57th Street in Manhattan, is an environmentally advanced residential tower. The existing onsite wastewater treatment and reuse system produces high-quality reuse water for building cooling tower makeup and water fixture flushing. Through direct communications with the owner, The Durst Organization, an opportunity of expanding the existing wastewater treatment infrastructure into a district-scale system was identified. A comprehensive evaluation was conducted through collaborations between the owner, engineers, and field operators. The expansions of infrastructure included replacing the energy-intensive cross-flow membranes, resizing the bioreactor volumes, and upgrading the equipment and piping. The system now has the capacity of producing up to 60,000 gpd reuse water (a 50% increase from the original system), which is enough to satisfy all of the Helena's reuse demands, and the additional ~20,000 gpd of available reuse water is provided to an adjacent new 31-story residential building located at 625 West 57th St (The Via). Expanding the treatment capacity to a district scale not only favors project return on investment for the owner, but also further increases water savings and improves water resiliency. Additionally, splitting the reuse water between the two buildings enables the new building to easily qualify for NYCDEP's Comprehensive Water Reuse Program credits while continuing to maintain the Helena's eligibility for its own credits.
The Solaire, located in Battery Park City, Manhattan, is America's first green high-rise residential building, which has received a LEED Gold (initial construction) and LEED Platinum (ongoing Operations & Maintenance)certification from the U.S. Green Building Council. A significant green component is a membrane bioreactor-based wastewater treatment and recycling system installed in the building's basement, which provides reclaimed water for use as fixture flush water, cooling tower makeup, and irrigation. The membrane bioreactor features a hollow-fiber ultra-filtration system that provides high-quality effluent for multiple key reuse applications. The process consumes XX of the building's electrical consumption and is perceived to be an energy-intensive process. We collected feedback from field operations and collaborated with the owner; The Albanese Organization, to bring innovative approaches to improve the water-energy nexus for the high-rise building's onsite wastewater treatment and reuse systems. By optimizing the operational sequence, the electrical consumption has been reduced by 15-20%, and we are able to convert the onsite wastewater treatment system into a distributed energy generator by capturing the free thermal energy from the treated wastewater. A gas absorption heat pump was installed to achieve the transfer of thermal energy from the treated wastewater to the building's domestic water heating systems. The energy saved from pre-heating the domestic water is significantly offsetting the energy consumed by the onsite wastewater treatment system, resulting in a net energy neutral or even net energy positive treatment system.
Learning Objectives:
1. The participants will be able to understand the technical, cost and sustainability drivers for In-building Onsite Water Reclamation and thermal energy recovery systems.
2. The participants will be able to characterize the general design concepts behind for In-building Onsite Water Reclamation
3. The participants will learn what are the major design concepts behind thermal energy recovery from reclaimed water storage tanks.
4. The participants learn about the water quality compliance resulting from in-building onsite water reuse
5. The participants will be able to characterize the lessons learned from implementation of multiple onsite water reuse systems
Bruce Douglas
Bruce Douglas has more than 35 years of national and international experience in water quality management. He holds Bachelor of Science and Master of Science degrees in environmental disciplines. He has been a researcher, regulator, consultant, and manager of public and private water infrastructure planning and implementation projects. Throughout his career, Bruce has improved integrated water quality infrastructure policy, project planning, project delivery, and long-term sustainability. As a Vice President with Natural Systems Utilities, he is focused on the development of onsite and district wastewater treatment and water reuse systems from offices in Fall River and Brewster, Massachusetts.
$i++ ?>
Zach Gallagher
Zach Gallagher is a licensed Professional Engineer and LEED Accredited Professional holding BS and MS degrees from Rutgers University in Bio-Resource and Civil/Environmental Engineering. He is currently Executive Vice President for Natural Systems Utilities (NSU) and serves on the Board of Directors as Vice Chair for the U.S. Green Building Council, NJ Chapter. NSU is a distributed infrastructure development and investment company specializing in onsite water treatment and reuse systems. With more than 30 years of innovation and leadership in the water industry, NSU operates one of the largest bases of distributed onsite water treatment and reuse systems in the United States. Zach's current focus is on water reuse and complete integrated infrastructure approaches that combine water and energy with a concentration on handling the systems integration aspects and overall functionality.
$i++ ?>
Key:

Complete

Next

Failed

Available

Locked
Open to download resource.
Open to download resource.
5 Questions | 3 attempts | 4/5 points to pass
5 Questions | 3 attempts | 4/5 points to pass
2020 Digital Conference Post-session Survey
5 Questions
2020 Digital Conference Session Certificate - Grease and Oil Interceptor Design and Sizing with Respect Dangers of Hydrogen Sulfide - 323
0.10 CEUs credits | Certificate available
0.10 CEUs credits | Certificate available
| Access Date | Quiz Result | Score | Actions |
| --- | --- | --- | --- |